Sunil Grover as Dr. Mashoor Gulati
The Standup Comedian Sunil Grover,was popularly known for his role as Gutthi in "Comedy Night With kapil" and Dr. Mashoor Gulati in "The Kapil Sharma Show" , He is also well known for his comic timing, cute, funny and intense acting. After the controversy with Kapil Sharma, it was discussed that he will bring his new show. Now the first picture of that show has also been revealed. This time he has got along with the TV actor Shilpa Shinde.
This will be the short show of Shilpa Shinde. Shilpa shared the look of this show on Instagram. Shilpa wrote a caption with the picture, "There is no replay in life, neither third umpire nor second innings are so happy and keep everyone happy. We hope that in this small effort of entertaining people, we will be able to succeed and bring a smile on every face. Working with Sunil Grover is a fun experience.
In the days before the picture of Sunil Grover and Mahendra Singh Dhoni, the excitement of cricket and comedy fans increased. Dhoni did a promo shoot for Sunil's show. It is believed that he will be the guest before the show.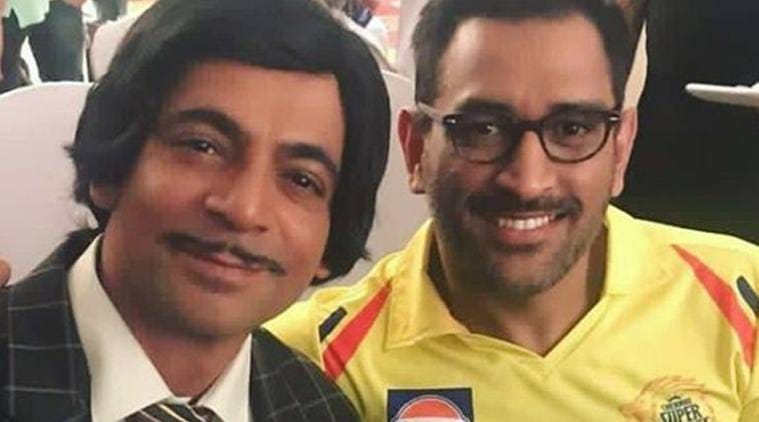 It is reported that in the episode that Dhoni will be guests, Kapil Dev and Virender Sehwag will also be seen. Preity Simmons, who has remained the creative director of the show, Kapil Sharma's show will produce under the banner of her production house 'Lil Frodo Productions'.
It is worth mentioning that Sunil Grover had a cricket commentary in association with Sunny Leone for a show of UC Browser in the last season of the IPL. Let me tell you that the IPL 11 will start from April 7.